Public service program Siyensikat: Pinoy Popular Science Para sa Lahat is coming back on Philippine television this November, carrying new stories of science, technology, innovation, and hope.
The said program is produced by the Department of Science and Technology (DOST's) official broadcast platform DOSTv: Science for the People, under its Science and Technology Information Institute (DOST-STII).
Siyensikat came from the Filipino word siyensya and sikat, which means, to highlight or give prominence on how scientific and technological interventions can help improve the quality of life.
Take a peek at the 13 much-awaited stories of science, technology, and innovation which Siyensikat will bring closer to your homes starting November 4:
Coral Reef Restoration in Marinduque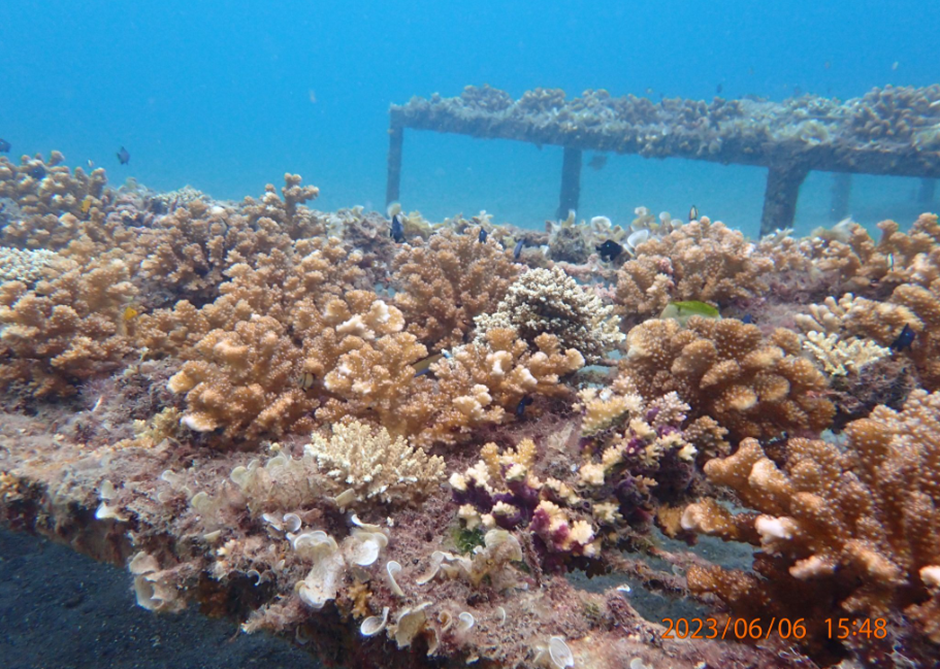 Fisherfolk and wisher Pampola Policarpio no longer rely on fishing as his main source of livelihood and was forced to sell his boat due to low fish catch in Marinduque. One of the main reasons for the decline of his fish catch is the destruction of coral reefs.
Coral reefs are precious ecosystems. They support, and provide food and shelter to thousands of species of fish. If the corals are destroyed, the fish will also lose their home.
To solve this issue, DOST-MIMAROPA through the Provincial Science and Technology Office (PSTO)–Marinduque implemented the Automated Rapid Reef Evaluation System
(ARRAS). Through Shark Scan Technology, they surveyed and produced extensive reports and maps of the coral reef and sea grasses which covered more than 3,000 hectares of coastal region in the province. This provided strategic locations for the establishment and restoration of coral reefs through the Corals of Opportunity (COP) and Coral Nursery Unit (CNU) project of DOST-Philippine Council for Agriculture, Aquatic and Natural Resources Research and Development (PCAARRD).
Alternative Wood Species for Carving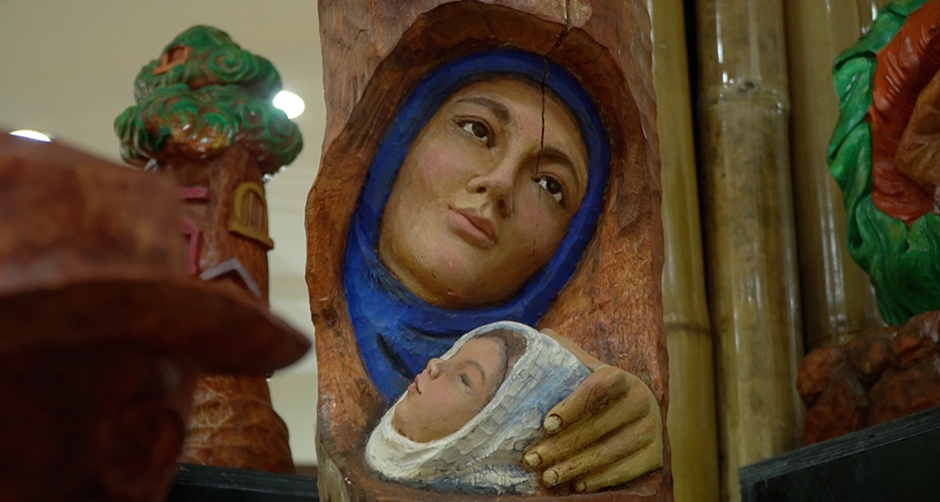 Paete, Laguna is one of the highly-acclaimed wood carving locations in the country. In March 2005, it was declared as the Carving Capital of the Philippines. However, Paete wood carvers are facing a very difficult problem. Batikuling, the raw material that they preferably use for carving, is now classified as an endangered tree species.
To help Paete carvers continue their jobs, DOST-Forest Products Research and Development Institute (DOST-FPRDI) conducted a study on different species of wood that can be the best alternatives to Batikuling.
SAMAKABA
On December 29, 2018, tropical depression "Usman" hit Lope De Vega, one of the major towns in Northern Samar. According to the estimate of the local government, agricultural industries and infrastructures were wrecked, causing millions of losses.
To identify the needs of the Lope De Vega community, DOST-Region 8 conducted the Community Life Competence Process (CLCP). It was determined that the community needs a ginger-turmeric processing facility that will help them improve their livelihood. Through the project titled "Community Empowerment of Lope de Vega, Northern Samar thru Science, Technology, and Innovation", DOST-Northern Samar granted funds to the Samahan
ng Kababaihan sa Barangay (SAMAKABA) for the establishment of the said facility.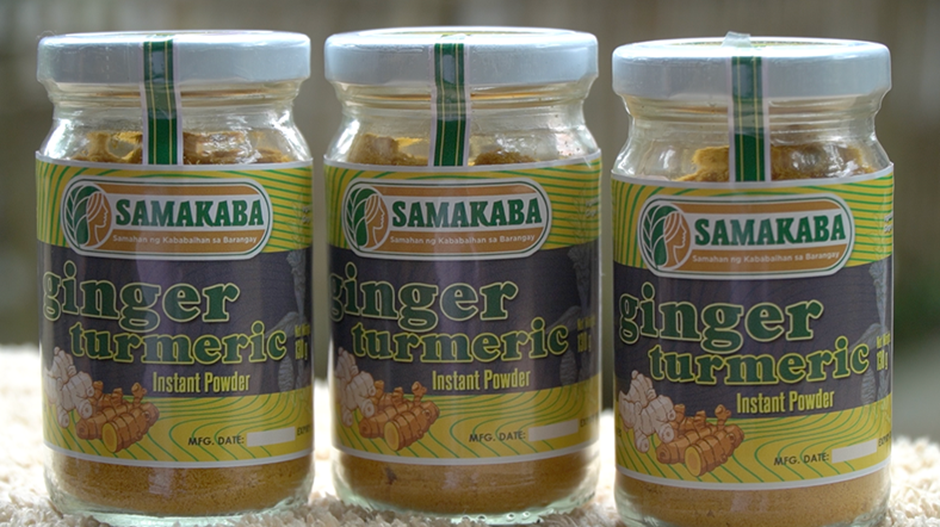 Tawa-tawa Anti-Dengue Herbal Supplement
From January 1 to August 26 this year, the World Health Organization recorded 893 new cases of dengue, and 421 deaths. When treating cases of dengue, especially in Philippine folkloric medicine, people commonly rely on Tawa-Tawa (Euphorbia hirta L.) leaves.
Through the assistance of DOST-Philippine Council for Health Research and Development (PCHRD) under the Tuklas Lunas Program, Herbanext Laboratories Inc., was given funding to develop the tawa-tawa leaves into Tawa-tawa capsules and herbal supplements.
GeoRisk Philippines
GeoRisk Philippines is a multi-agency initiative led by the DOST-Philippine Institute of Volcanology and Seismology (PHIVOLCS) and funded by the Department of Science and Technology (DOST). It provides platforms and information on hazards, risks, and exposure in order to help communities become proactive in responding to disasters.
One of GeoRisk PH's platforms, HazardHunterPH, is a one-stop shop for hazard assessment. From the word hazard and hunter, HazardHunterPH hunts different hazards surrounding your location. By inputting a certain area on HazardHunterPH's website, you can find out the seismic, volcanic, and hydrometeorological hazards surrounding it.
REDAS
Everyday, millions of Filipinos ride the LRT Line 1 managed by Light Rail Manila Corporation (LRMC). What will happen if #TheBigOne – the worst earthquake that can happen in a region — suddenly occurred?
It's not just the LRMC. Other local government and public transportation agencies have a lot of preparation to do.
In 2002-2004, DOST-Philippine Institute of Volcanology and Seismology (DOST-PHIVOLCS) developed a software called Rapid Earthquake Damage Assessment System (REDAS) which can simulate earthquake hazards such as ground shaking, liquefaction, landslides and tsunami. REDAS is now being shared to LGUs as a tool for emergency preparedness, contingency planning and more importantly for mainstreaming disaster risk reduction into the local development planning process.
Makeroscope
If you have to make a list of laboratory equipment that can't disappear, a microscope will surely be on the list. Millions of students use microscopes – from junior and senior high school, up to college and medical laboratories. However, the said equipment costs over P10,000 pesos, prompting a class of 40-50 students to share over a single piece.
This inspired inventor Jeremy De Leon to create Make-roscope, an affordable keychain microscope that can magnify from 125X to 400X. With the price of 1 microscope, 50 make-roscopes can be produced. This is aligned with De Leon's vision to address the lack of resources and laboratory equipment in the country.
ROAMER
The Philippines is the world's second-largest exporter of bananas in 2021, according to the UN Food and Agriculture Organization (FAO). However, the industry's major problem is its susceptibility to different diseases such as Fusarium wilt.
To solve this, DOST-Advanced Science and Technology Institute (ASTI) developed Robot for Optimized and Autonomous Mission-Enhancement Responses (ROAMER), a prototype of an autonomous unmanned ground vehicle (UGV) that can monitor, survey, and map banana farms. ROAMER is being designed to autonomously go around plantations, and using artificial intelligence (AI) which can identify which plants may have a disease, and prevent its further spread in banana plantations.
Golden Crown Petals and Herbs Project
From a small enterprise to a world-class company, the Golden Crown Petals and Herbs (GCPH) company was able to expand and export its products across the globe with the help of the DOST. Through DOST's Small Enterprises Technology Upgrading Program (SETUP), micro, small, and medium enterprises like GCPH were provided with strategies and technologies in order to enhance and boost efficiency, productivity, and competitiveness.
IP Kayumanggi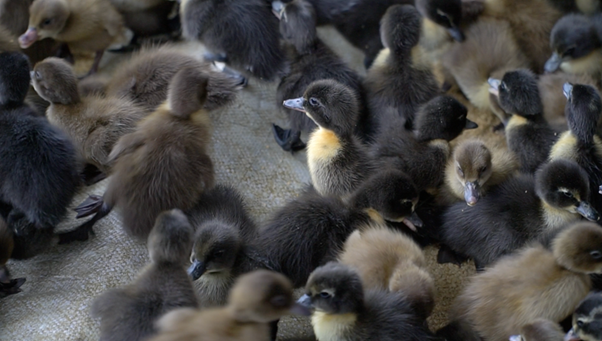 The family of Duck Farm Owner Mark Paul Perez relies on ducks for livelihood. But According to the DOST-Philippine Council for Agriculture, Aquatic, and Natural Resources Research and Development (DOST-PCAARRD), it's not just the Perez family. The duck industry is the source of livelihood for more than 500,000 families. However, Perez's ducks are experiencing decline in egg production and high mortality rates.
DOST-PCAARRD has a solution to this problem. They developed IP-Kayumanggi, a commercial hybrid line of ItikPINAS that is being offered to duck raisers for higher duck egg production. Eggs produced from IP-Kayumanggi are also consistent in terms of weight and size.
SeeYouDoc The sudden onslaught of the COVID-19 pandemic hindered the mobility of patients and Filipinos' access to basic medical care. The solution to this problem are different telemedicine applications such as SeeYouDoc that is funded and supported by DOST-Philippine Council for Health Research and Development (DOST-PCHRD). But the major difference between SeeYouDoc and other telemedicine applications is that it can be used in public hospitals and barangay and community health centers where large number of people line up for free and affordable medical care.
Sastrepreneurship
DOST's Community Empowerment thru Science and Technology (CEST) program targets depressed communities in the country including the urban poor. The program empowers the poor through different scientific and technological innovations in order to make them more resilient and self-reliant.
A barangay association in Sampaloc, Manila had no or very limited sources of income before. But through capacity building training, livelihood programs, and equipment provided by DOST-National Capital Region (DOST-NCR), the association was able to profit from the different products they developed
Jerichord
Public school music teacher Jericho Castro noticed that students can appreciate music better if they can experience it. However, a number of schools in the country cannot provide every student with a musical instrument.
Castro's passion to spark active learning in music, promote holistic learning among the youth, and connect with Filipinos' love for music led to the invention of a three-stringed musical instrument called Jerichord. DOST-Technology Application and Promotion Institute (DOST-TAPI) assisted Castro in terms of the intellectual property rights protection and the market test of his invention.