The Department of Science and Technology conducts the 2023 Regional Science, Technology, and Innovation Week (RSTW) sa Amihanang Mindanao at the Mindanao State University-Iligan Institute of Technology (MSU-IIT), Iligan City on October 11-13.
In the effort of carrying across the significance of science, technology, and innovation in forging a strongly-rooted, comfortable, and secure future for the Filipinos, the agency collaborated with the DOST-Technology Application and Promotion Institute (DOST-TAPI), MSU-IIT, Provincial Government of Lanao del Norte, and the City Government of Iligan in implementing pitching sessions, innovation dialogues, forums, technology demonstrations, and exhibits during the three-day event.
Among the notable activities are the reverse-pitching aimed at coming up with science, technology, and innovation (STI) solutions for industry concerns, conversation for the licensing and commercial use of DOST technologies, and a futures thinking forum designed to explore trends and agents of change in development, instruction, and governance.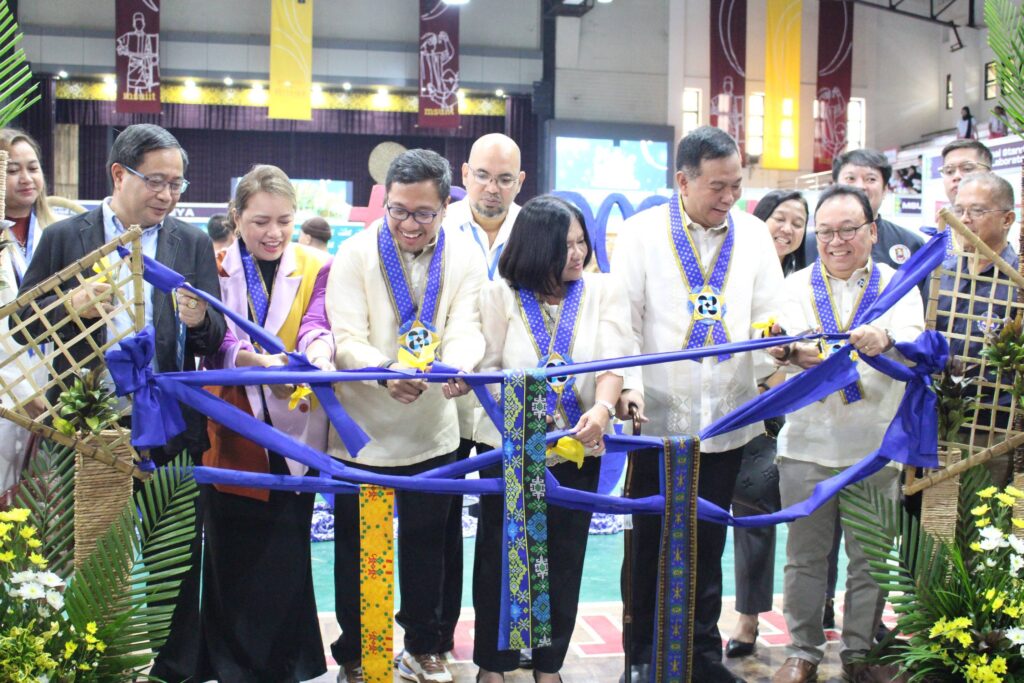 "To achieve a matatag, maginhawa, at panatag na buhay, we must all become ambassadors of science, technology, and innovation," said Sancho A. Maborrang, DOST Undersecretary for Regional Operations during his keynote address. ("To achieve a strongly-rooted, comfortable, and secure future, we must all become ambassadors of science, technology, and innovation.")
As an initiative to extend competitive advantage to the textile industry using STI, the 2023 RSTW staged a dialogue on Philippine Silk Innovation wherein the DOST committed to support the enhancement of the quality of locally produced silk. Forums for the creative industry, food sector, and micro, small, and medium enterprises were also conducted. Abaca and lampakanay (Typha sp.) fiber dyeing was also championed during the event.
The 2023 RSTW, through its exhibit, showcased innovations of 23 exhibitors spotlighting the impact and outcomes of research and development including local silk, bamboo, and abaca products.
The DOST-Philippine Atmospheric Geophysical and Astronomical Services Administration (DOST-PAGASA) Mobile Planetarium was a crowd favorite and patronized by astronomy-enthusiasts of all ages.
"All these exhibits showcase passion and dedication to the advancement of science and technology. As we gather here, it is evident that the power of innovation, collaboration, and the pursuit of knowledge knows no boundaries," said DOST-10 Regional Director Romela N. Ratilla.
The RSTW sa Amihanang Mindanao also recognized enterprises in the region that manifested significant improvement in terms of productivity, resilience, sustainability, and excellence in their processes and impact to the community. Heaven's Bakehaus and Enterprises of Lanao del Norte was confereed with the 2023 Regional SETUP PRAISE award of Region 10 and will compete in the national level.
LGU Talakag of Bukidnon was also hailed the Best Community Empowerment through Science and Technology (CEST) Community for their adoption of innovative and sustainable projects in the locality.
The 2023 RSTW was attended by a total of 3,390 participants from various parts of region 10, the biggest crowd since the pandemic. (Ella B. Nadela, DOST-10)
#ScienceForThePeople
#OneDOST4U