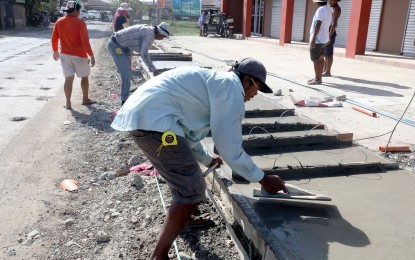 The Regional Tripartite Wages and Productivity Board V (Bicol Region) has granted a PHP55 wage increase for all sectors.
Through Wage Order No. RBV-20, the Board approved the increase which will bring the new minimum wage rate in the region to PHP365.
It said the salary adjustment would be given in two tranches, PHP35 upon the effectivity of the order and another PHP20 on December 1, 2022.
The last Wage Order in the region took effect on Sept. 21, 2018.
The board also issued Wage Order No. RBV-DW-02 granting a monthly increase of PHP1,000 to the salary of domestic workers in chartered cities and first-class municipalities and PHP1,500 for other municipalities.
With the adjustment, the new monthly wage rate for "kasambahay" in the region is now at PHP4,000. It will benefit around 94,042 domestic workers.
The previous wage order for domestic workers took effect on June 2, 2017.
Prior to the approval of the salary hikes, the board, comprised of representatives from the government, management, and labor sectors, conducted public hearings on April 26, 2022 in Naga City, Camarines Sur, and on April 28, 2022 in Legazpi City, Albay.
The new wage orders will be submitted to the National Wage and Productivity Commission for review. It will take effect 15 days after publication in a newspaper of general circulation.
Meanwhile, the RTWPB-Cordillera Administrative Region also approved an increase of PHP50 to PHP60 in the salary of minimum wage earners in the region.
Rolly Francia, director of Information and Publication Service (IPS), said the current daily minimum wage is PHP350 for Baguio, Tabuk and La Trinidad and PHP340 for the rest of the CAR.
"The PHP50 to PHP60 increase applies to the areas accordingly, so that there will be a uniform PHP400 daily wage in the region," he said in a statement. . (PNA)