By Connie Calipay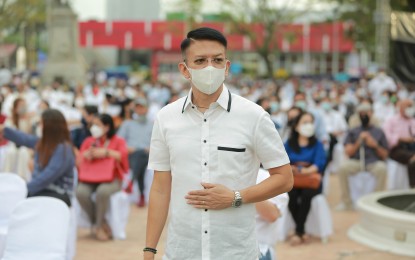 LEGAZPI CITY – Sorsogon Gov. Francis Escudero, who seeks a return to the Senate, has urged the government to channel all revenues from taxes on fuel to a more substantial aid package for struggling households, instead of granting them a proposed monthly allowance.
In a statement, Escudero said Congress should pass a supplemental budget to ensure that revenue from the fuel excise taxes, projected to reach PHP105.9 billion this year, would be used only for assistance to Filipinos most affected by oil price hikes.
"Since the government does not want to suspend the collection of excise taxes on petroleum, the least it can do is provide financial assistance that will make a difference for poor families. P200 per month for poor families is nothing but a token for officials to be able to say they did something," he pointed out.
Escudero noted that aside from the excise tax on fuel under the Tax Reform for Acceleration and Inclusion law, the government collects a 12% value-added tax (VAT) on petroleum products.
From January-February,
VAT revenue on fuel is projected to reach P20 billion this year with the Dubai crude oil prices pegged at US$100/barrel. Crude oil now stands at US$120/barrel. (PNA)